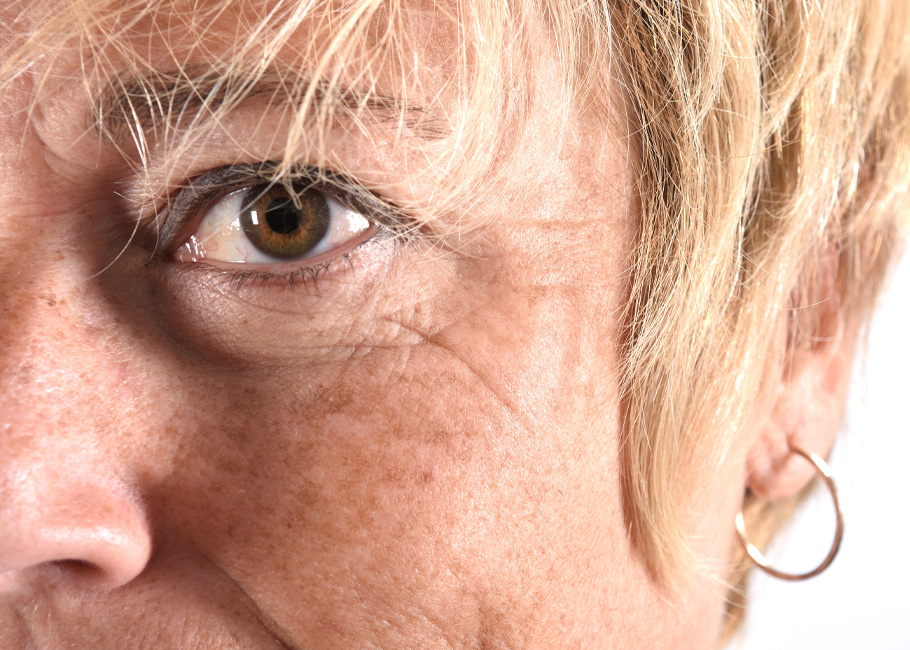 The first signs of ageing can start to appear on the face from as young as around the age of 25 as wrinkles, loss of volume and reduced elasticity start to develop, as early as this seems it's a true fact of the ageing process.
Ageing skin is noticeable on the surface, the processes that occur as we get older will not just take place on the outside, but within the deeper layers too.
The outermost layer of the skin (epidermis) works to retain moisture within the body and protect it from bacteria and other toxins. This layer needs to continuously shed old skin cells and regenerate new ones to remain in good condition. This cellular turnover slows down as we get older, as does the production of sebum and hyaluronic acid.
This inhibits the skin from remaining youthfully moist; becoming dry and rough. Collagen and elastin live in the middle layers of the skin (dermis) and help to keep the skin firm, yet supple. These proteins decrease during the ageing process, impacting on the skin's strong structure. As these processes continue, volume is lost, wrinkles will become deeper set, age spots can appear and the skin becomes lax, dry and creepy looking.
Ageing skin is a natural occurrence that many of us come to accept, and it is usually our genetics that will often determine how this process progresses. However, a variety of external factors and lifestyle habits can contribute to premature ageing of the skin, including: smoking, sun exposure, poor diet and alcohol consumption.
We can have some some control over exposing ourselves to these contributors and reduce the effects they have over our ageing process, for example, by wearing sunscreen ideally factor 50 every day.
Katrina Tootell Aesthetics has many anti-ageing solutions, including: anti-wrinkle injections, chemical peels, dermal fillers, facials, Dermalux LED, SkinPen microneedling and skin boosters.
Through a personalised recommendation, the visible signs of ageing skin can be improved. Medical grade skincare products, such as Katrina Tootell Skincare and ZO Skin Health can help to keep your skin in great condition.
Book a Consultation
Treatments
Related Treatments